Audiology Services
Here at ChEARS Hearing Center we see many patients with a variety of ear symptoms.  We use the most modern technology. Once you have told us your history and your personal expectations with regard to your hearing, we provide you with detailed advice on the most appropriate products and facilities to meet your requirements.
Hearing Tests
Hearing Testing and Evaluations
Choosing the right hearing aid starts with a clear understanding of your unique hearing loss needs. Our advanced testing procedures accurately identify whether or not you have hearing loss and measure the type and severity.
During your examination you will be tested using a series of low & high frequency words to determine your ability to understand verbiage within a conversation. We will also give you several words to repeat. The results will help us determine your percentage of hearing loss, your ability to understand speech and how hearing aids will improve your ability to hear.
More on Diagnostic Hearing Evaluations
Tympanometry is an examination used to test the condition of the middle ear and mobility of the eardrum (tympanic membrane) and the conduction bones, by creating variations of air pressure in the ear canal.
More on Tympanometry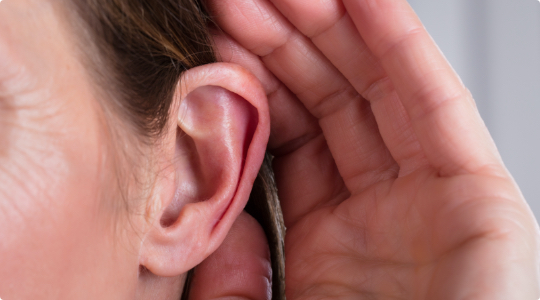 Online Hearing Test
Think You Might Have Hearing Loss?
Take our free, 5-minute online test to get a better understanding of your hearing health. It can determine if a professional screening is right for you.
Our Process
Finding the Perfect Match.
Hearing loss looks different for everyone, and as a result, there are a number of hearing aid varieties on the market. Through careful evaluations and custom fittings, we'll help you find the best device for your hearing loss needs.
Hearing Aid Services
We Service Your Devices
From hearing aid screening, selection and fittings, to ongoing maintenance and repairs – we offer a wide range of services to keep your hearing aids performing their best.
At the hearing aid fitting, you will receive the hearing aids you selected. They are programmed based on a prescription that is specific to each person's hearing loss. The hearing professional may make adjustments after you try the hearing aids to make sure the settings and fit are ideal for you.
More on Hearing Aid Fitting
Some minor hearing aid repairs can be done in the office setting in a short period of time; others will need to be sent to the manufacturer for repair. Your hearing professional can help determine what kind of a repair is necessary if you feel your hearing aid is not working properly.
More on Hearing Aid Repair
Live Speech Mapping is a fitting process that uses probe microphones and live real-time speech to allow the patient and their family members to immediately see and understand the benefits of hearing aids and fitting adjustments.
More on Live Speech Mapping
Hearing aids help maximize a child's access to sounds and are the way to promote overall development in children with mild to severe hearing loss. They help improve your child's quality of life and are critical to learning.
More on Pediatric Hearing Aids